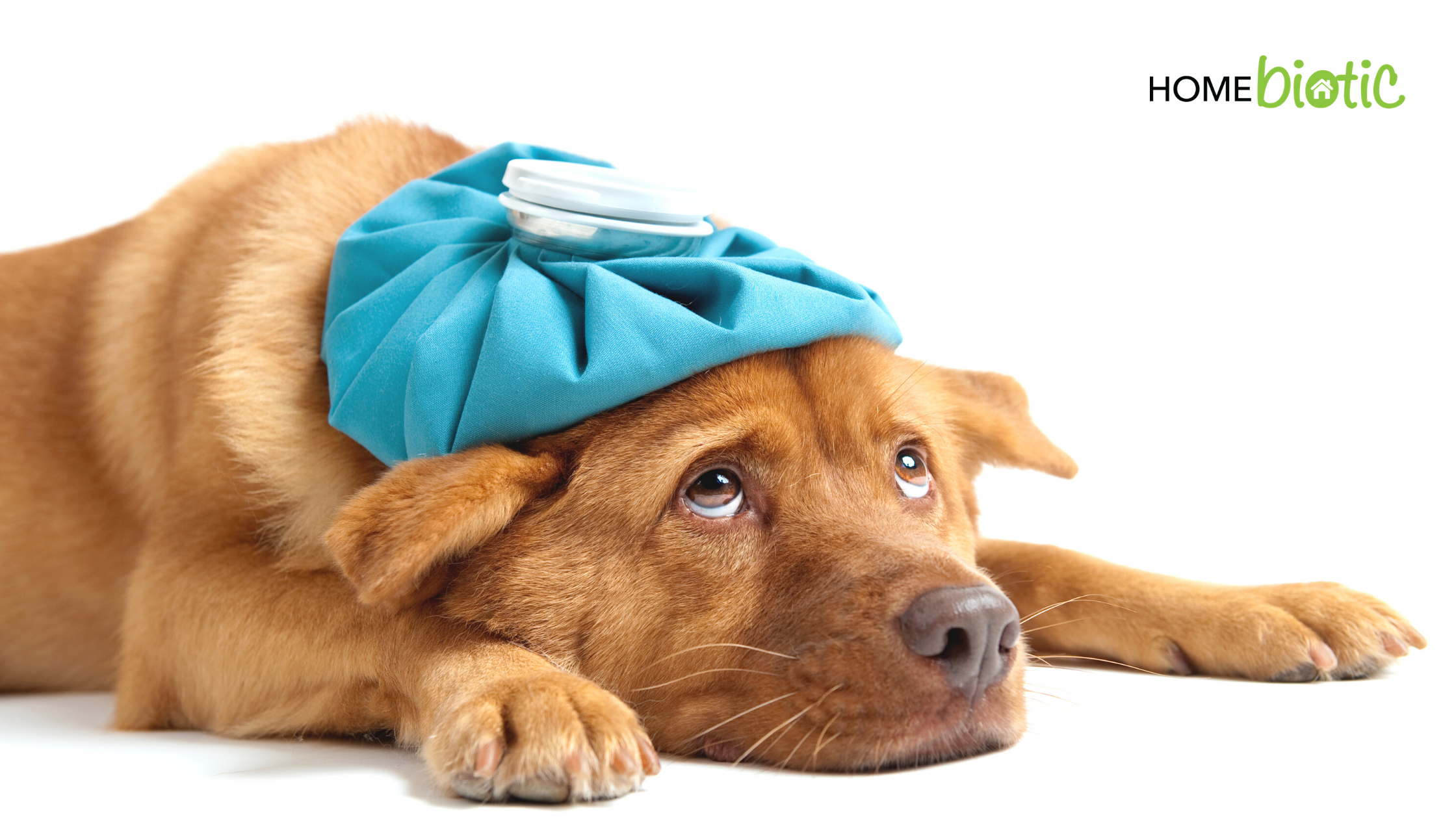 With something as complex as mold illness, we are bound to run into some confusion. Have you ever considered what the misconceptions about mold illness might be?  What we call mold illness is actually a complex syndrome called Chronic Inflammatory Response Syndrome (CIRS). People exposed to mold are actually responding to the mycotoxins that mold secrete. These mycotoxins are a biotoxin that causes several changes in the immune system, affecting several organs in the body.
The symptoms of mold illness are the same as CIRS (1,2). These symptoms include:
Headaches
Weakness and Fatigue
Memory problems and difficulties with concentration
Dizziness and nausea
Muscle aches and joint pains
Feeling sick after exertion
Hypersensitivity to bright lights, blurred vision, red eyes, and tearing
Cough, shortness of breath, chronic sinus congestion, and asthma
More static shocks than usual
People need to know the facts about mold illness to understand the causes and symptoms and eliminate confusion. In this way, people can get the proper diagnosis and treatment they need for CIRS. What's important to understand is that mold illness, or CIRS, is poorly understood by many people, including some health practitioners. In this article, we'll look deeper into this issue and talk about the 5 misconceptions of mold illness.
1) MOLD ILLNESS, OR CIRS, IS NOT JUST CAUSED BY MOLD
Even though we call it mold illness, there's more to this condition than just mold exposure. Mold illness is actually a systemic response to the biotoxins in mold. However, these biotoxins are not limited to mold alone. They can be found in several other substances, infections, and chemicals (2,3,4).
We call it mold illness because when CIRS is set off by mold, it requires a specific response in order to treat it. This response includes dealing directly with mold removal or getting the patient away from the mold source.
However, CIRS can also be caused by other biotoxins such as (2,3):
Exposure to bacteria and the parts of certain bacteria (actinomycetes, endotoxins, and hemolysins)
Different species of fungi
Inflammagens (external irritants that cause inflammation)
Beta-glucans (sugars found in the cell walls of yeast, bacteria, fungi, and some plants)
Microbial volatile organic compounds
Lastly, biotoxins can be found in some infections induced by ticks, fish, and insect bites (2). This is why many people diagnosed with mold illness tend to have other issues like Lyme disease (1,2,3). Babesia and Borrelia, bacteria transmitted through tick bites, can also secrete biotoxins that can have adverse health effects.
2) CIRS IS ACTUALLY A COMMON HEALTH ISSUE
Although there's been confusion about this condition, CIRS is common and affects up to 25% of the population. Three conditions must be met to develop CIRS: a genetic predisposition, an inflammatory event, and exposure to biotoxins (2,4,5).
Those with a genetic predisposition may develop CIRS after prolonged exposure to biotoxins. However, research shows that an inflammatory event, like a chronic viral illness or tick-borne illness, is also required to trigger the immune system towards the development of CIRS (2-5).
Not everyone will be genetically inclined towards CIRS. Still, most of us have been exposed to inflammatory events (like viral illness) and biotoxins. This makes the development of CIRS rather common.
When it comes to mold exposure, most of us have been in contact with mold either in our homes or at work. Unfortunately, mold is increasingly common in urban buildings due to their airtight construction, excessive dampness, and cellulose-containing materials that mold like to feed on. All three of these conditions are what mold needs to grow (1,6).
A report on mold and dampness put out by the WHO shows that up to 20% of buildings in Europe, Canada, and the United States had excessive dampness. However, other studies show that mold and dampness may affect approximately 50% of homes. These numbers may be higher in poor neighborhoods where households are crowded, and the heating and ventilation system is inadequate (1).
A report on mold and dampness put out by the WHO shows that up to 20% of buildings in Europe, Canada, and the United States had excessive dampness. However, other studies show that mold and dampness may affect approximately 50% of…
Click To Tweet
With this level of mold and dampness, it's no wonder that CIRS is more prevalent than we realize.
3) CIRS IS OFTEN MISDIAGNOSED
As we've discussed above, up to 25% of the population is genetically susceptible to CIRS. Also, mold is a risk for 20-50% of all homes. Lastly, most people have been exposed to some kind of inflammatory event. This means that CIRS may be quite common in the general population.
However, CIRS is challenging to diagnose and is often missed. In fact, many health practitioners may not even be looking for it. The symptoms often overlap with other illnesses, and they're also non-specific. This means that the symptoms don't conclusively point to CIRS. Also, testing is poorly understood and not widely available (2-5).
The exact biotoxin that people have been exposed to must be understood and isolated to secure a diagnosis. In the case of mold, the environment needs to be tested to ensure there was an actual exposure to mold (1,6).
Until now, most mold tests look at only 5-30 species of mold, but since there are thousands of mold species, these mold tests may be falsely negative (7). Thankfully, Homebiotics has created a new product that tests for over 30,000 species of mold. With more specificity, mold exposure can be adequately diagnosed and treated.
The other requirements for diagnosing CIRS are: identifying a genetic haplotype, having biomarkers consistent with neuroimmune, vascular and endocrine abnormalities, and a positive visual contrast sensitivity (VCS) test. The VCS test shows problems with the retina that are highly specific to biotoxin damage and CIRS (2-5).
Many of these diagnostic criteria can be challenging, and not every practitioner has the capacity to do the testing and follow up required. This means many people with CIRS are misdiagnosed with other overlapping illnesses with similar symptoms.
4) FIRST STEP IN TREATING MOLD ILLNESS (CIRS) IS MOLD REMEDIATION
As discussed above, part of diagnosing CIRS is to understand the biotoxins involved. If mold exposure is suspected, then it's essential to test for mold in the patient's environment. Once a proper test is completed, then mold removal is the next step.
Unfortunately, removing mold can be difficult if you don't know where to look for it. Most mold is visible, but sometimes it isn't. For example, a lot of mold growth happens behind drywall or bathroom tiles, which can often be inaccessible without significant renovation.
Unfortunately, removing mold can be difficult if you don't know where to look for it. Most mold is visible, but sometimes it isn't. For example, a lot of mold growth happens behind drywall or bathroom tiles, which can often be…
Click To Tweet
Many times, removing mold can be costly, and if you don't know how to prevent mold growth, it can quickly grow back. Sometimes this means that many people have to leave their home environments due to the cost and confusion of mold removal. All of these factors can make the removal of mold exposure very challenging (1,6).
People need to know how to prevent mold so they can stop mold exposure in the future. This involves prohibiting dampness, increasing airflow, and cleaning up clutter around areas known to have contact with water. Also, when possible, any water leaks need to be repaired properly (1,6).
5) TREATING MOLD ILLNESS (CIRS) IS MORE THAN JUST REMOVING MOLD
Since there are many biotoxins other than mold, it's essential to look for other overlapping biotoxin exposures. As mentioned before, some people with CIRS may also have Lyme disease or chemical biotoxin exposures. It's crucial to uncover this if a person shows potential for CIRS.
If mold is the biotoxin in question, removing the mold or removing the person from the moldy environment is the next step. However, the problem is that people with CIRS have a genetic predisposition that makes them unable to clear and remove biotoxins from their bodies. This means it can take a while before they can detox from their mold exposure (2,3).
The process is complicated and requires specific chemical binders to pull the mold out of their bodies. It also requires dietary and lifestyle changes to improve their ability to detoxify. In a perfect world, all physicians would know how to help patients remove the biotoxin build-up in patients with CIRS. Unfortunately, there are only a few that offer that service (2-5).
CONCLUSION
Hopefully, these 5 misconceptions about mold illness can help increase awareness of this health issue. We know now that mold illness is a condition called CIRS caused by a genetic predisposition triggered by an inflammatory event, followed by a mold biotoxin exposure.
Due to a genetic issue, people with CIRS can't clear biotoxins from their bodies very easily. This makes their recovery more complicated. We also know that mold testing and removal can also be challenging for many.
In the meantime, education is vital in informing the public about what mold illness really is and what's required to diagnose and treat it. The more this education gets out there, the more that patients and physicians can advocate. When it comes to CIRS, knowledge is power.
---
REFERENCES
https://www.goodreads.com/book/show/179769.Desperation_Medicine
https://internalmedicinereview.org/index.php/imr/article/view/718
https://www.jacionline.org/article/s0091-6749(02)00092-1/fulltext